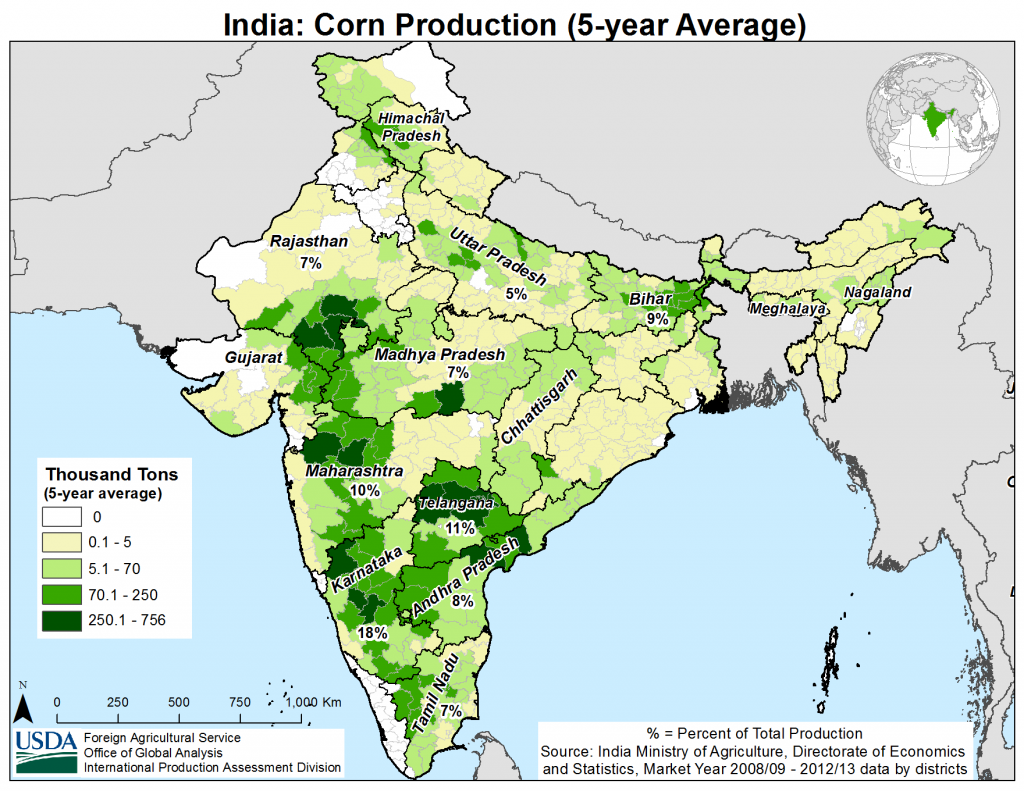 Historically, Karnataka was one of the only states that produced Corn in India.
But as better quality seeds have been developed, Corn is now grown in most states. Though, Karnataka remains the leading producer.
The South Indian States of Karnataka (18%), Telangana (11%), Andhra Pradesh (8%) and Tamil Nadu (7%) together produce 44% of the total Indian Maize. And when combined with Maharashtra, they produce the major part – 54% of all Corn grown in India.
Also, the maize grown in South India is red is color and high in quality and nutritional contents.
The major crop grown in the North is cheaper in price and lower in quality. It is white or pale yellow in color and is generally preferred for Industrial and Animal Feed uses rather than human consumption.